Sacramento
StopFalls Sacramento Coalition's mission is to support healthy aging in place through regional strategies that reduce fall risk and injury among older adults.
Coalition meetings are held on the first Wednesday of every other month, beginning in January. StopFalls Sacramento meetings are open to the public and include a guest presentation on a fall prevention topic, coalition activity planning and roundtable networking. For more information, contact stopfallssacramento@gmail.com.
The fall prevention class Matter of Balance is available either through UC Davis Medical Center or through Dignity Health Mercy San Juan Medical Center. Matter of Balance is an 8-week program for those who are fearful of falling and need help managing their concerns regarding falls and reduced physical activity. Please see below for more information:
UC Davis Health
4900 Broadway, Suite 1650
Sacramento, CA 95820
Contact Cathy Morris at 916-734-9784 or cemorris@ucdavis.edu for dates and locations.
Dignity Health
6501 Coyle Ave.
Carmichael, CA 95608
Call 916-864-5683 or email Cherie.Andrade2@dignityhealth.org for dates and locations.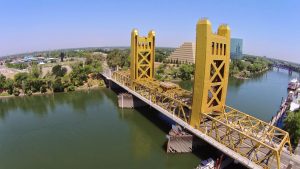 County Contact Information
Email:
sydni.aguirre@dignityhealth.org
Available Workshops
Currently there are no scheduled workshops in this area. If you have an upcoming workshop that you would like listed, please contact HealthierLiving_Staff@picf.org. Thank you