CDSMP Healthier Living Workshop- Suisun City 1/26/18 9:00AM-11:30AM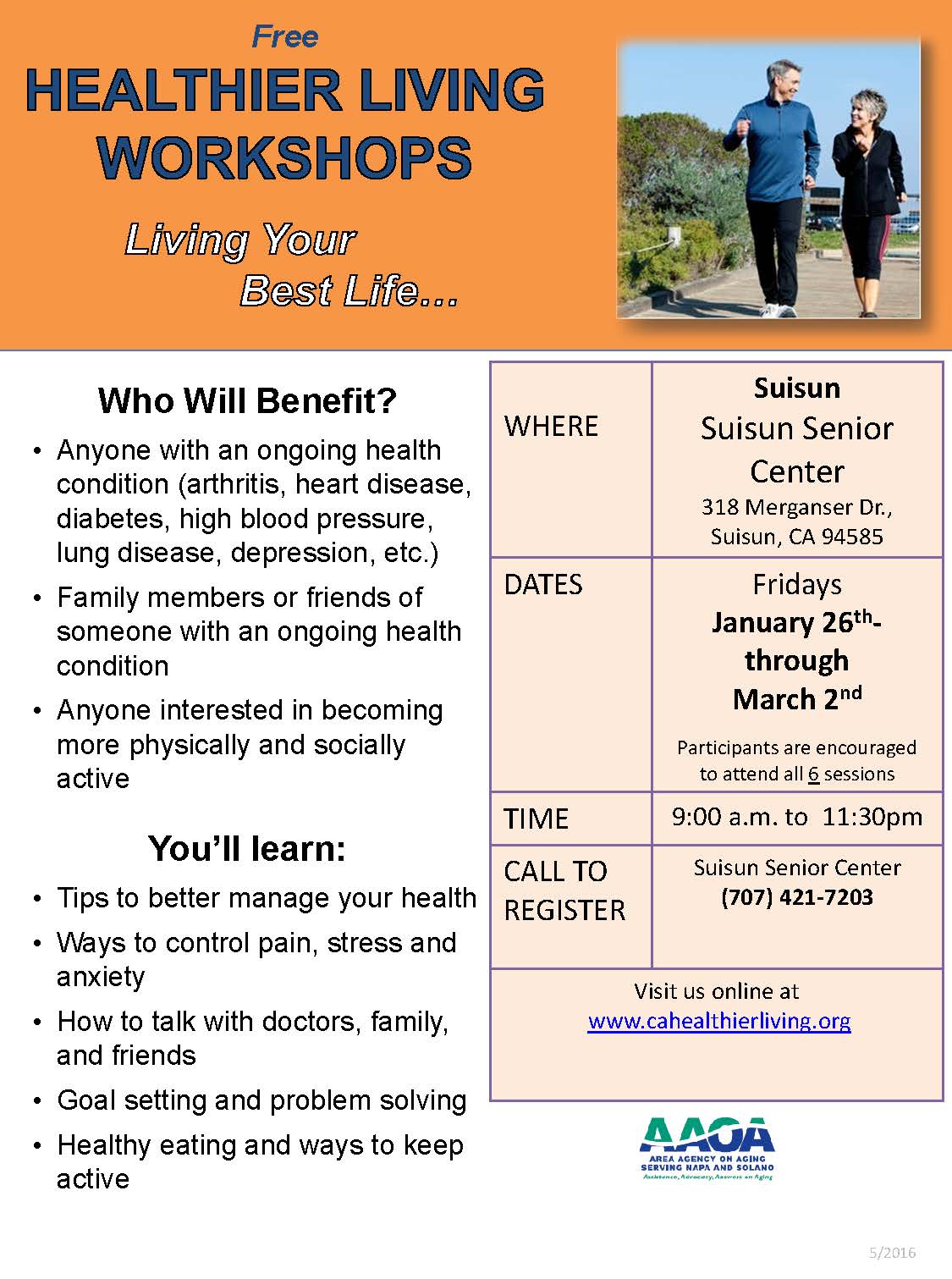 January 18, 2018 2:30 pm
318 Merganser Drive, Suisun City, CA, United States

, Suisun City,

California, USA

94585
January 26, 2018 - March 2, 2018
Healthier Living – Chronic Disease Self Management Program
Those with chronic conditions (arthritis, COPD, heart disease, diabetes, ect…) suffer from the same symptom cycle.  Over six weeks participants learn to use "tools" to manage their symptoms.
Location: Suisun City Senior Center, 318 Merganser Dr, Suisun, CA
Date class begins: January 26, 2018
Date class ends: March 2, 2018
Time: 9:00 am to 11:300 am
Please contact Karen Mickens @ 707-421-7203  to register for this class and more information.
Map