Diabetes Self-Management Program 2/8/2018 1:30PM-4:00PM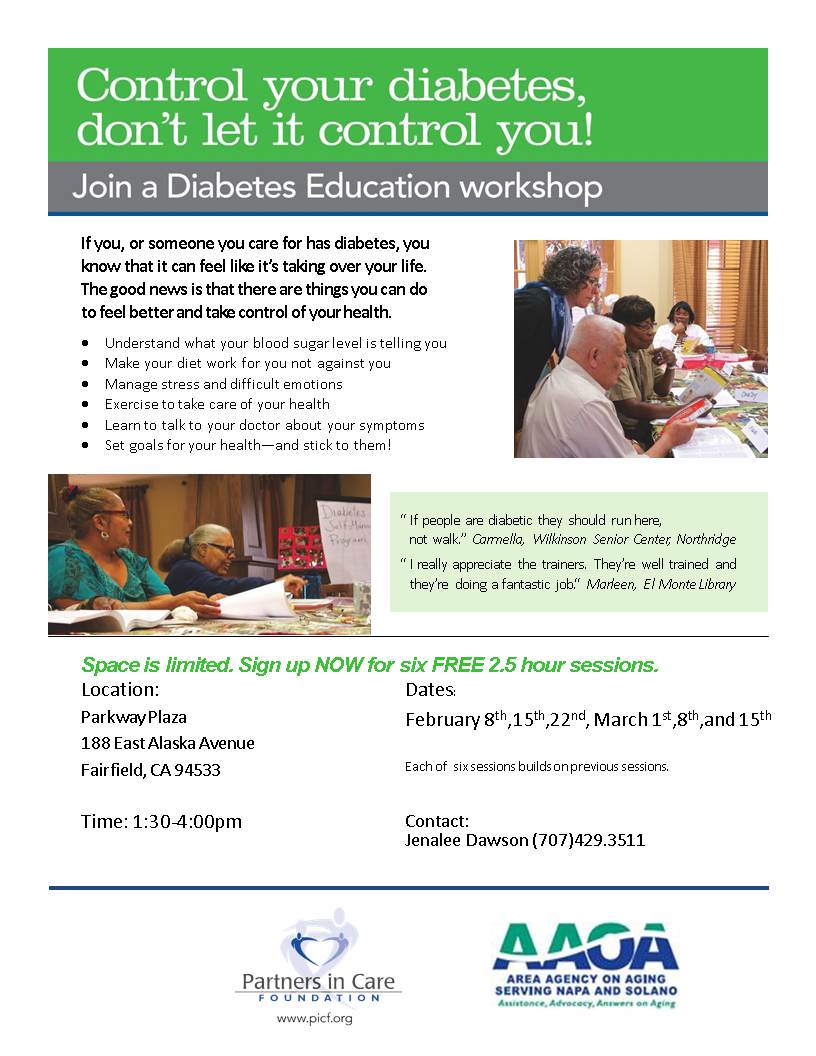 January 23, 2018 12:07 pm
188 East Alaska Avenue, Fairfield, CA, United States

, Fairfield,

USA

94533
February 8, 2018 - March 15, 2018
Diabetes Self-Management
Based on the success of Healthier Living, Diabetes Self-Management gives you a "toolbox" to help with specific aspects of your diabetes.
Do you want to live better with your chronic condition? Learn how to deal with your symptom cycle and meet new friends during this proven six week program developed by Stanford University.
Dianna Gonzalez and Terry Ann Steffen are CDSMP/DSMP Master Trainers.
Class Begins: 02-08-2018 from 1:30 pm to 4:00 pm weekly on Thursday
Class Ends: 3-15-2018
Please register by calling or emailing: Jenalee Dawson @ 707-429-3511
Map