Ventura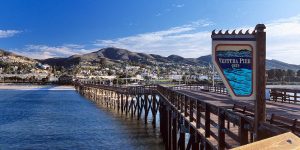 Welcome to Ventura County! We are pleased to present several reputable and effective evidence-based health promotion programs to meet the needs of Ventura County's older adults, adults with disabilities, and their family caregivers. Learn more about our engaging and interactive workshops below!
What Workshops Are Being Offered?
Chronic Disease Self-Management Program (CDSMP) – "Healthier Living"
Diabetes Self-Management Program (DSMP)
Chronic Pain Self-Management Program (CPSMP)
A Matter of Balance (MOB)
Walk with Ease
Tai Chi for Arthritis
Bingocize
Stepping On
Tai Chi: Moving for Better Balance
DEEP: Diabetes Empowerment Education Program
Powerful Tools for Caregivers
What Are Some of the Workshop Features?
Weekly Sessions for 6 or 8 weeks

MOB : 2-hour sessions for 8 weeks
CDSMP, DSMP, and CPSMP: 2.5-hour sessions for 6 weeks

Small group sessions led by knowledgeable peer leaders
Who Can Participate?
Any adult living with an ongoing health condition
Caregivers, family members, and friends caring fro someone with an ongoing health condition
ALL ARE WELCOME!
What Can I Gain From These Workshops?
A sense of empowerment of being in charge of your health
Learn behavior management skills such as weekly goal setting and problem-solving skills
Learn how to improve communication with physicians, family, and friends
How Can I Sign Up?
Signing up for a workshop is quick and easy!
Register online for a workshop by clicking the "Register Now" button and completing the form
Call or email the local program coordinator through the contact information provided for each workshop.
County Highlights:
Ventura County is bordered by the Pacific Ocean and the Los Padres National Forest, and located about 1-hour drive north of Los Angeles. There are 10 incorporated cities located in the county, with the four largest cities being Oxnard, Thousand Oaks, Simi Valley and Ventura. The Pacific Ocean borders the coastal cities of Ventura, Oxnard, Port Hueneme and Point Mugu. Residents and visitors can enjoy the beautiful beaches stretching along the 42 miles of coastline. Ventura County does not have a defined urban center. It is mostly suburban except for the traditionally urban areas in the older cities of Ventura and Oxnard. The county is home to two naval bases and an Air National Guard Base.  Home to two universities (California State University Channel Islands and California Lutheran University), three Community Colleges (Ventura, Oxnard, and Moorpark), multiple university extensions, institutes and adult schools.  The county is also the home of several tourist attractions including the Mission San Buenaventura, Anacapa Island and the Ronald Reagan Library. Other points of interest include the Ventura Pier and Promenade, the Museum of Ventura County, Ventura Botanical Gardens, and Emma Wood State Beach.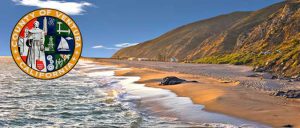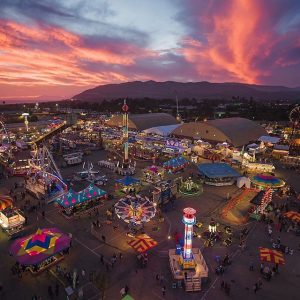 County Contact Information

Phone:

1-805-388-1952 Ext. 133

Email:

blairb@camhealth.com

Available Workshops

Currently there are no scheduled workshops in this area. If you have an upcoming workshop that you would like listed, please contact HealthierLiving_Staff@picf.org. Thank you