Caregiver & Memory Programs – helping you help them
Powerful Tools for Caregivers
This education program focuses on the needs of the caregiver. Learn to develop self-care tools to manage and reduce stress, explain your needs to family members and healthcare providers, deal with difficult emotions, and make tough caregiving decisions. This workshop series has been shown to greatly improve the caregiver's emotional state, including reduced anger, guilt and depression.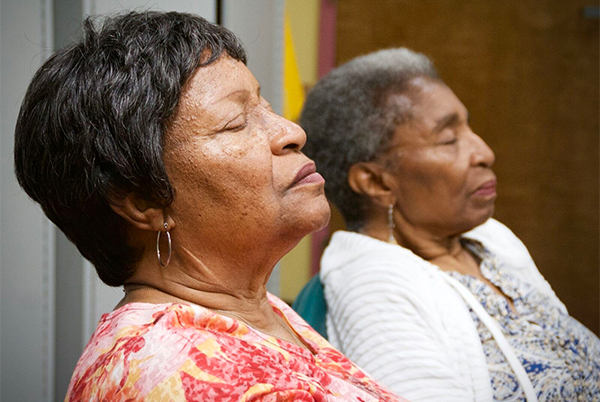 Savvy Caregiver
Savvy Caregiver is a workshop series focusing on the needs of a caregiver for a relative or friend with Alzheimer's disease or another form of dementia. The program trains the caregiver for the challenging role they face in caring for their loved one. It helps caregivers think about their situation clearly and provides them with the knowledge, skills, and attitudes they need to manage stress and fulfill their caregiving role successfully.
Find a Workshop
You can search for programs in two ways.
1. Click on the COUNTY search and either type in your county name or use the scrolling bar to locate it from the list. Then click the yellow SEARCH button. This will bring up ALL available workshops in your county, or
2. Enter your address or zip code and select a radius of up to 20 miles. Then click the yellow SEARCH button. This will bring up all the workshops within that geographic area.
If you have any questions about workshops, please reach out to us through the CONTACT US page.